School Testimonials
Testimonials
School Start provides a needed service and does it very well.
Our School offered this service to our parents two years ago. They were very happy to see us continue the program this year. As a secretary, I hope the school always offers this program which is voluntary. It is a Win! Win! Win! Win! situation.

Homeroom teachers can pick the supply; item, colour, quantity and size necessary for the grade and curriculum they teach. There is no waste. The school supplies arrive on time for the first day.
Parents do not have to shop and worry about buying the wrong item or finding out the store they are at does not carry or has sold out of a popular item. Parents have the option to bring the order to school, or order on line and have a chance of winning $750.00 worth of free gas.


It is just that simple and just that good! St. Henry, Calgary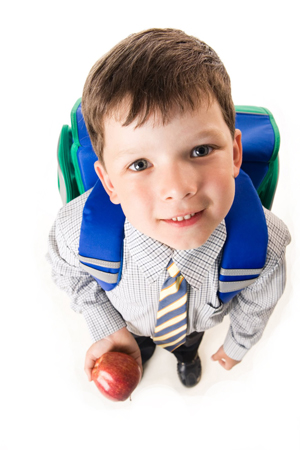 Bothwell Elementary, Surrey
Thanks for your help with this, and also for your assistance with setting up our supply lists in the Spring. Your fast attention to mix-ups, etc. has been appreciated. We're definitely using School Start again next year. Wayne Morin
St. James, Calgary
Thanks so much, these orders have been so seamless! Great job! We really enjoyed that we could have parents order online, especially the ones that are new and wanted to order in September. Jennifer Michalchuk
Good Shepherd, Airdrie
Everything looks Awesome!! Thank you so much for being so quick and helpful! Therese Erickson
Holy Spirit, High River
School Start was great this year. I haven't heard any complaints about the quality or quantity of the items included. The ordering process is fast and easy and you allow plenty of time for teachers to get their supply list to your company. I'm sure we will be happy to use your services again next year. Dorothy White
Ecole St. Matthew, Calgary
Parents really appreciate having an option to pre-order their school supplies instead of battling all the stores for the resources they will require for school. The products received arrive on time, are high quality and are well organized for teacher distribution Administration Ecole St. Matthew School
Terrace Ridge School, Lacombe
Absolutely awesome! Smooth as anything! Teachers appreciate that the supplies are consistent in the classroom.
Ecole Marie - Anne Gaboury
We were very happy with the supply packages and deliveries. The green cloth bags were a real hit too as they didn't break. Parents liked being able to order online. We only had one issue with the pencils but discovered that it was more of a sharpener issue. The Staedler rep fixed all that to our satisfaction. Susanne
Red Deer Lake School, Calgary
It was slick as a whistle. No problems at all. We were very happy! Belmore
Rendell Park School, Lloydminster
Everything went perfectly. Everything came on time, andthere were no problems Laura Ehle
Westpark Middle School, Red Deer
We had no glitches or problems. I was very impressed with how organized everything came and when I wrote to ask for lists, I had them in under 10 minutes I am sure. It was an excellent program. We will for sure do it again next year. Thank you for the service. Hopefully, more parents will opt in now that we know how slick it is. Parents liked the no hassle of buying the stuff. Westpark Middle School
St. Brendan School, Edmonton
Thanks for the email. Everything went well with our orders. We did not receive any questions, concerns or complaints from our parents. Delivery went very well. The whole process is clearly well organized. We will be ordering again. Ida
Rendell Park School, Lloydminster
Everything went really well. I have not had any complaints from teachers or parents. Bev Pollard
Parent Testimonials
Thank you for the prompt reply and efficient service! Brian, Ecole St. Thomas

Thank you, with two other little ones at home, this was a life saver! Lori, Holy Family School

Thank you so much......and thank you for the great customer service. Giuliana, St. Bernadette Elementary

Thanks, this is a great service. Carol, Glenora School

WOW…super impressed with the service! Thank you VERY much for your prompt reply! This program is certainly the way to go!! Ami, St. Joseph School